Medical Scanning & Storage in Albuquerque
At Albuquerque Document Scanning we have medical scanning and document storage solutions for medical facilities, physicians, and hospitals. These solutions enable health care organizations to move toward a paperless environment by storing all health care information online.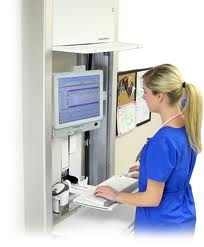 We provide customers with an organization-wide solution to their document scanning and imaging needs.
Are your file cabinets bulging and your storage room filled to capacity? Albuquerque Document Scanning can help you reclaim your office when you scan your medical records. By using an offsite medical records storage center you can reduce your storage costs and provide superior protection from fire, theft, or misplacement.
This conversion helps our customers generate and maintain complete, secure medical records. Tools are incorporated to efficiently organize and manage documents company-wide, leading to an increase in the quality of patient care and safety, improved revenue cycles, as well as a reduction in the risk of liability due to paper loss.
Albuquerque Document Scanning can help you manage your patient's medical records. Whatever your record needs, we are here to help manage your medical records.
Get Free Quotes on Medical Records Scanning Services Today!
We offer secure Albuquerque document scanning anywhere in New Mexico State. We're experts in document scanning and imaging and can even provide Optical Character Recognition and indexing services. We can handle your sensitive records to ensure your documents are protected from the start of your conversion project to the final stage of storage or disposal. We won't force-fit your job into a standardized framework.
To get free, no obligation quotes today, fill out the form to the left or give us a call at (505) 288-3511. Within minutes of receiving your request, we'll be in contact to help you with your project.